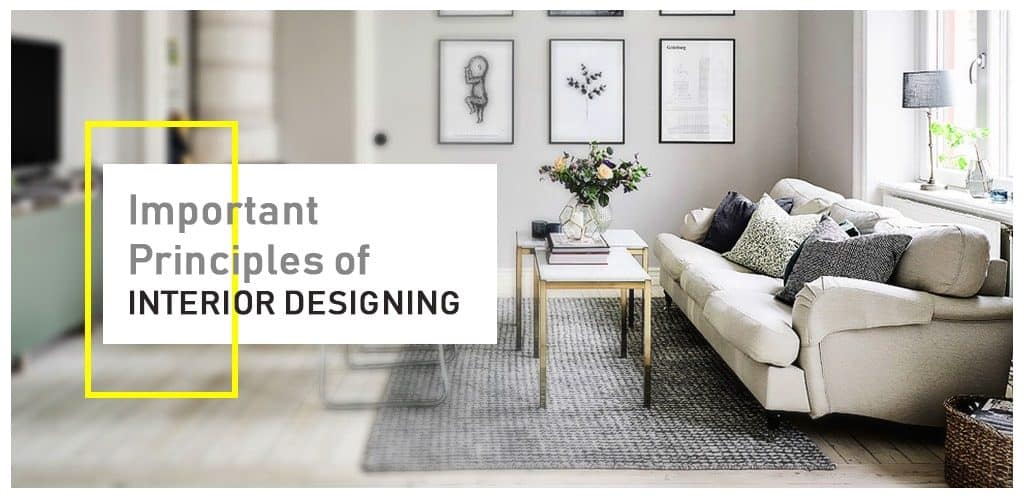 Interior designing is an art of using the elements of designing to make mind-blowing arrangements and decorations. Though the whole process of designing involves creativity and imagination of the designers, it is born out of few principles.
Principles of Interior Designing
Principles of interior designing can be defined as ways in which a designer uses the elements of designing into good decorations and arrangements.
The elements of designing are space, line, forms, light, color, texture and pattern. The principles check each element in a design against few criteria like magnificent vs. mediocre and right vs. wrong.
Principles of interior designing are
Balance
Unity
Focus
Balance
Balance makes sure that even when completely different objects are used for an arrangement, a visual balance is maintained. Like in a jigsaw puzzle every object completes the whole arrangement by complementing each other.  Three main balance concepts are: symmetrical for formal spaces, Asymmetrical for informal spaces and radial balance.
Unity
Unity in a design can be achieved when the elements in a space are balanced. Visually everything in a space looks right.
Focus
Every art will have a focal point around which the whole art is developed. Likewise in a design, there will be a focal point like an accent wall which is the focus of the design .i.e., something which we notice first when we walk into the room.
Kerala is the ultimate legacy of Vishwakarma Sthapathis. Here the designs are influenced by Dravidian and Vedic architectural science. The Kerala Interior designs are strongly influenced by its climate, landscape, and its history. Triangle Homez, the best interior designers in Kerala, focus on contemporary designs keeping in mind the legacy of interior designing in their themes.
Best Designers in Trivandrum
Trivandrum is the land of palaces which is the ultimate example of Kerala architecture. The designers here always focus to include the essence of the ancient art into their designs. Top architects in Kerala like Triangle Homez claim to provide their customers designs embedded in history and future.