Floor Planner Matterport- A camera used to capture exterior or Interior of your project to real time views like google map street view and shops interior demos
Add even more value to your Matterport Spaces. Increase value. Gain more from a Matterport Space you've already captured by ordering a Schematic Floor Plan
Floor Planner Matterport Spaces with the push of the button. … Now, you can create black-and-white floor plans right from your Matterport Spaces, automatically
Floor Planner Matterport Schematic Floor Plan. Your schematic floor plan will be ready within two business days from when you ordered. You will receive an email when it is ready. Click the link in the email or login to www.matterport.com
Triangle Homez Architects team have expert for handling Matterport and Floorplanner
FLOOR PLANNER MATTERPORT
Floorplanner matterport is the easiest and best-looking way to create and share interactive floorplans online. Whether you're moving into a new house, planning a wedding or reorganizing your living room, Floorplanner has the right tools for you. With Floorplanner you can recreate your home, garden or office in just a few clicks and furnish your plans with our huge library of objects.
MATTERPORT
Matterport 3D Spaces are more than 3D models or virual tours. They're a completely new form of immersive 3D media that invites you to explore a place as if you were really there. We create interactive 3D and VR experiences, and print-ready 4K photography, all with an automated system that is incredibly easy to use.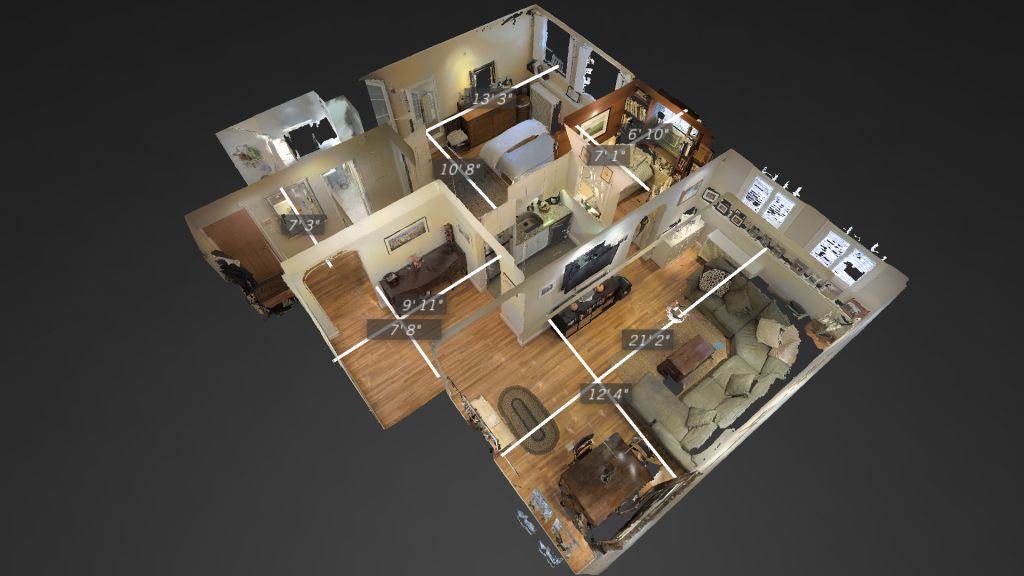 Matterport  3D Camera
Photos and video used to be flat. The Matterport Pro2 3D Camera is a next-gen device that captures color and depth. We leverage cutting-edge technology and powerful cloud processing so anyone can quickly make immersive digital experiences out of real-world environments.