Boosting Property Value Through Landscape and Exterior Design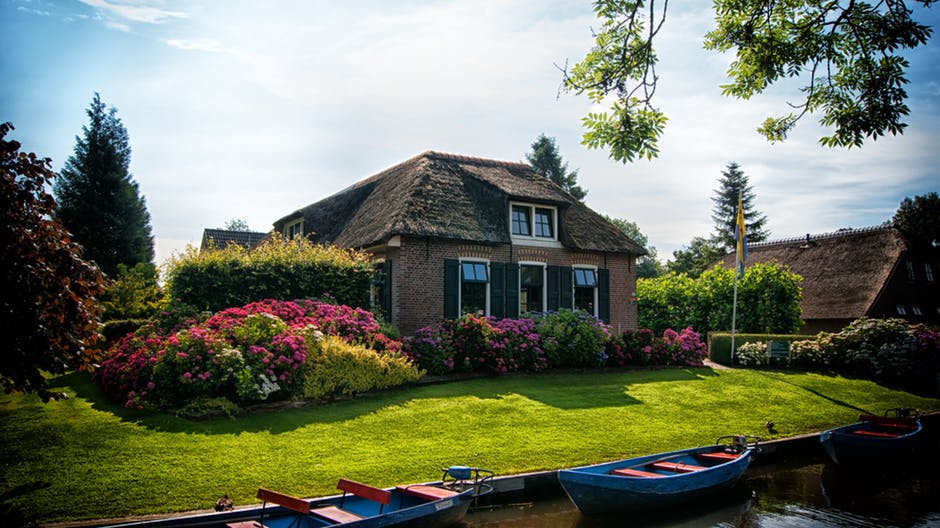 When putting a house on the market or building one from scratch, the curb appeal of your  property cannot be overstated. According to one study, even planting a leafy tree in front of your house increases median property. But it's important to keep in mind that exterior decorating involves thoroughly maintaining all aspects of your property outside the home, including lawns, pavements, and leafy plants. Cumulatively, strengthening  your home's curb appeal will attract the attention of real estate agents and buyers alike, giving them an immaculate impression of what your property has to offer. 
Rethink Blank Spaces
Develop a clean, crisp look for the blank spaces of your property to make it look well-maintained. For instance, in gardening, mowing your lawn regularly for freshly cut grass draws attention to more elaborate structures, like large trees and leafy plants. Likewise, keeping the walls and pavements outside your house clean will bring your home's design to the forefront by emphasizing blank space. Economically, many businesses cite clean driveways and parking spaces as a prime opportunity to attract customers into the shop by giving a strong first impression. The same goes for real estate: keeping your driveways clean and freshly paved will send a strong first message to visitors upon entering your property.
The Economics of Curb Appeal
Curb appeal is a well-documented phenomenon when studying the real estate market and looking at how to sell a property quickly for increased value. By one estimate, the increase in property value from good landscape maintenance is priced at a hefty 15% of the property's total worth. But curb appeal matters even more in urban cities, like Trivandrum, where greenery and vegetation help contribute to improved air quality. Even single apartments on the market can benefit from curb appeal through taking small steps, such as cleaning walkways and planting window boxes, that draw attention to your home. And of course, strong exterior maintenance will set your apartment apart from other units in the premises.
Modern Landscaping in Trivandrum
In Trivandrum, the possibilities for improving home landscape design are particularly infinite, ranging from small steps to major external renovations. Kerala's lush, tropical climate means that flowering plants can grow abundantly and blossom throughout most of the warm season. Kerala ENVIS offers a guide to help identify common garden plants for beginners, which is especially important if you are tackling an overgrown garden and trying to weed out excess shrubbery. In general, September through January is the most effective season for planting new seeds in Kerala. But many can be planted year-round will adequate water and sunlight.
Think of your home's external appearance as a shop window: keeping an attractive look will draw customers in, raising interest in your property from prospective buyers. The end result, of course, is a strong investment for your home which can make it more attractive for a competitive market.